Transform your home with our stylish flooring, elegant window treatments, and a wide range of paint options. From hardwood to luxury vinyl, blinds to shades, and a spectrum of paint colors, we offer everything you need to create a stunning, welcoming space.
FLOORING in Marshfield, WI
At Rice's More Than Floors, although we specialize in walk-in custom showers, in floor electric heat, tile backsplashes and other vertical accent walls our roots are in flooring that can truly redefine your entire home or commercial space. Whether you want the timeless elegance of hardwood, the plush comfort of carpet, the durability of waterproof laminate,  luxury vinyl, resilient sheet vinyl (frequently referred to as linoleum or luxury vinyl sheet) or the classic charm of tile, our extensive selection offers the perfect foundation for your design aspirations. We also offer a range of area rugs and made in house bound area rugs to complement your flooring choices. Our commitment to quality and today's solutions means you'll find the flooring that is not only stunning but also built to endure your life situation. With an array of colors, texture, patterns, and styles available, you can create a space that reflects your specific taste, lifestyle, and needs. The Rice's Team is here to help you find the ideal flooring choice to enhance the look and feel of your home or office.
We proudly serve Marshfield, WI, and surrounding areas in Wisconsin for over 55 years.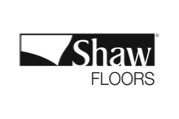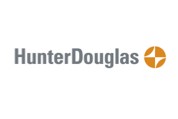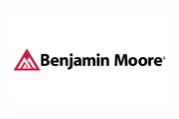 Bring it to life with Roomvo
VISUALIZE YOUR FLOORS
See your room with your new flooring selection. With Roomvo, it couldn't be easier. Simply upload a photo of your room, choose a flooring product, and instantly bring your idea to life.
We offer

'More Than Floors'

WINDOW TREATMENTS
At Rice's More Than Floors, we offer a wide selection of window treatments, including roman shades, wood blinds, aluminum blinds, shutters, honeycomb styles and valances some of which save on heating and cooling costs. There are many cordless options along with powered options you can control with a remote or your smart device. The right window treatment can significantly enhance the style and functionality of any space. Window treatments allow you to have precise control over lighting and privacy while adding a stylish touch to your space. Our experts are here to help you find the perfect product to complement your decor and meet your needs. Whether you're looking for a sleek and modern solution or a classic and timeless design, our window treatments can transform your space.
PAINT
At Rice's More Than Floors, we offer a comprehensive selection of paint and related products to help you design and transform your space with ease. From a vast array of paint colors to stains and various sundries, we provide the tools you need to enhance your home. The color you choose has the power to dramatically change the look and feel of a room, offering endless possibilities for creating a space that reflects your individual style and personality. Whether you're envisioning a cozy, warm atmosphere or a vibrant and energetic ambiance, our paint products and expert guidance can make your vision a reality.

LET's get started
Get insights on your upcoming flooring project with a free estimate.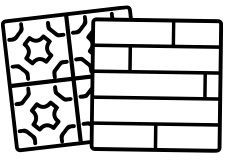 CONTACT
OUR TEAM
Start you Rice's experience today.

In-Store
CONSULTATION
Collaborate with our experts to design your ideal space.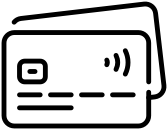 Learn About Financing
Get your dream floors sooner with our financing, subject to credit approval.
About Rice's More Than Floors
At Rice's More Than Floors, we're a family-owned and operated business, formerly known as Rice's Capitol Carpet. When you visit our showroom in Marshfield, WI, you'll experience the welcoming vibe of our dedicated team. From the initial design concept to the creation of 3D drawings and throughout the installation process, our team is here to guide you in selecting the right products that will not only meet but exceed your expectations. We take pride in providing solutions with integrity, embodying our core values of Grace, Greatness, Giggle, Generosity, and Growth.
Visit Our Showroom
Visit us in Marshfield, WI, and explore our 13,000 square foot showroom, where you can see our extensive selection. Our showroom boasts more than 500 rolls and remnants of carpet and vinyl in stock, making it a one-stop destination for your flooring needs. We take pride in offering the area's largest selection of waterproof flooring alongside hardwood and tile options. Come and experience our diverse flooring solutions at our conveniently located showroom.